Dig Insights is excited to announce the winners of our 2022 Dig-BIPOC Leaders of Tomorrow Scholarship, Candice Chang and Andy Chen!
Currently in its second year, the scholarship was created to promote the representation of minority groups in the market research industry. Dig committed $40,000 over five years to support ambitious post-secondary students who are interested in pursuing a career in consumer insights.
Candice and Andy will be receiving $4000 CDN each towards their 2022-2023 tuition fees.
Candice Chang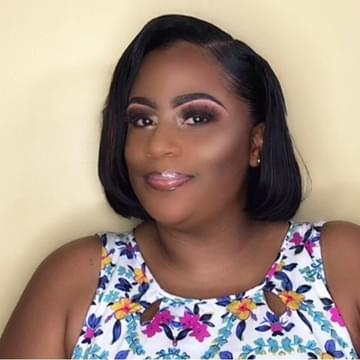 Candice is currently completing her Graduate Certificate at Georgian College in the Research Analyst Program. Growing up, Candice was the youngest of five children and was the only one to pursue post-secondary education. Having completed her undergraduate studies in Biology with a minor in Chemistry, she later pursued a postgraduate diploma in Education certificate to ensure she was well equipped for teaching our future generation. Candice always had a special interest in crime shows which encouraged her to pursue a Master's of Science degree in Forensic Science with a focus on DNA and Serology with the University of Florida. Having enrolled in the Research Analyst Program at Georgian College, Candice is fascinated with utilizing a variety of research tools to understand and project consumer patterns and decisions.
Diversity and inclusion have always been important to Candice because she comes from an extremely diverse background. Her father was of Chinese, African, and East Indian heritage, while her mother was of African descent with a mixture of other ethnicities. Candice has experienced first-hand the importance of diversity and inclusion in our society. Candice is proud of her ancestry and their stories. She is also focused on the future and helping younger students steer their journeys. As a result, Candice will be working as a peer mentor at Georgian College this summer to assist international and domestic students in navigating their first semester.
Candice is extremely passionate about family. As a single mother of three boys, she has worked hard to ensure her children learn the value of ambition, sacrifice, and hard work. Candice has a personal love for the Arts and Culture, and she uses this passion to promote the artistic legacy of her late mother through Carnival.
Her personal credo is, "Reach for the sky, if you fall short, you will be among the stars." This is the motivation for her striving for the best and ensuring that she leans from the best as she pens this new chapter of her life.
Andy Chen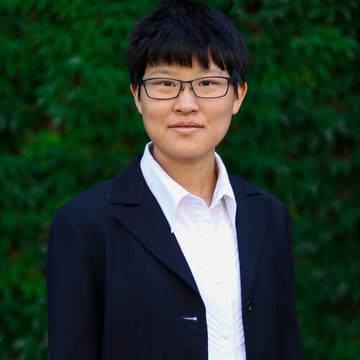 Andy Chen is an Honours Business Administration (HBA) student at Ivey Business School who is excited to explore his career after graduating. As a child of Chinese immigrants, he has grown up in both cultures and appreciates how they have enriched his personal experiences.
He believes diversity and inclusion are important for any community as it comes with a foundation of respect and empathy. Seeing diverse figures in business has been an inspiration to his own journey, and he is optimistic about greater representation in the field.
During his time at Ivey, he has been involved as a member of clubs such as the Ivey Pride Club and the Community Consulting Project. He has also helped to plan and host eHacks, a student hackathon combining business and technology towards social impact. As part of the event team, he worked to bring the best experience possible to attendees.
Outside of school, he is passionate about art and writing, combining the two towards game development for visual novels.
We're excited to see Candice's and Andy's future achievements in the market research field.