Change defines the world we live in: technology, globalization, COVID, the shifting relationship between the individual and society… numerous forces are driving change. And the pace of change is only increasing. Dig Insights exists to help businesses to succeed in an environment in which the pace of change is increasing.
Since our inception in 2010, we've changed a lot. We've figured out what we stand for, what we believe in and what we're great at. We've welcomed almost 200 people to our global team. To reflect the diversity of our strengths, we created two brands: a consulting brand (Dig Insights) and a research technology brand (Upsiide). 
In 2021 we decided to revisit our brands. They had grown organically. We had never paused to formalize and document what they each stood for. We wanted to visually align the brands and to clarify how they individually and collectively reflect our core beliefs and aspirations. For this work we partnered with Focus Lab, the experts in B2B technology branding. 
As we enter a new chapter in our history, we want to tell you how we got here. A lot of work went into our fresh new look and feel; hopefully you're as excited as we are by the new direction.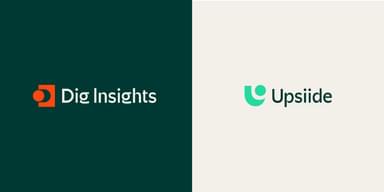 Step 1: Research and Evaluation
The first phase was all about conducting a brand audit. We looked at our brand from different angles: perceptions of our brands, our beliefs and values, our culture, our goals, our brand architecture, our websites and social media channels. 
Everything needed to be analyzed, evaluated and presented in our weekly brand meetings. The folks at Focus Lab even gave us homework where we explored potential brand attributes, the competitive landscape, visual identity references, and even chose a few celebrities we associate with our brands (one of the celebs we picked for Dig Insights was Keanu Reeves and for Upsiide we chose Ryan Reynolds - what a pair, right?).
As we went through a few rounds of research and evaluation with their strategist, it became clear that we needed a strong sense of direction on what our brands will stand for. Luckily, Focus Lab made this task easy and here's what came out of it…
Step 2: Defining Our Brand Messages

At Dig, we ask new questions and deliver new answers. New answers are an essential competitive advantage for our clients as they navigate a rapidly-changing world.

Our mission is to fuse research, technology, data analytics, and strategy consulting to uncover smarter insights. These insights unlock growth opportunities for us and our clients.

Our vision is to create the world's smartest insights company.

Our values inform all of our actions and our decisions.
Equality: We value and actively seek diverse perspectives. We believe that our other values are possible only when everyone has a voice that is equally heard.
Energy: With a combination of working hard, working smart and bringing a winning attitude, we create opportunities for ourselves and our clients. 
Excellence: We are perfectionists. Our work is technically brilliant and beautifully presented. We deliver on promises and exceed expectations. 
Evolution: We drive change. We are curious and unafraid to question the status quo. We invest in our team. We draw from the best changes in the industries around us.
Empathy: We seek to see the world as others might see it, finding common ground with our colleagues, our clients and with the people who provide the data on which our business is built.
Our new brand attributes
The above elements are common to both brands. Separate attributes for Dig Insights and Upsiide differentiate each brand and act as a launchpad for our design and communications guidelines. 
Dig Insights

| Futuristic | Wise | Savvy |
| --- | --- | --- |
| We need to break the survey and same old traditional research methods in a radically different, modern world...to ask questions in a language that feels natural to consumers. | We bring decades of custom insights experience to the table. Because of this expertise, we can build radically new solutions that are still rigorous. | We use sophisticated ways of simplifying complex data…We're using technology, strategy, and insights in radically different ways. |
Upsiide

| Effortless | Certain | Clever |
| --- | --- | --- |
| Our front-end (setting up a study) and back-end (reporting) is also far more useful and beautiful than other DIY research platforms. | It's less about the respondent experience, and more about the resulting answer being predictive. We bring an element of certainty that others do not. | We are the secret weapon for anyone working on innovation. Our testing methodology is predictive of what happens in the market, which is more clever than other testing tools. |
Step 3: Discovering Our Visual Identity
After we defined our brand messages, we moved on to the visual identity. This phase took quite a bit of time, lots of brainstorming sessions and revisions. 
To set us up for success, Focus Lab's team produced mood boards that aligned with our brand attributes. We wanted one board we could pull from for both Dig Insights and Upsiide, and we fell in love with the below as a starting point for our work: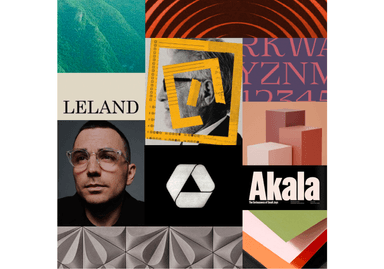 We liked this mood board because of the approach to photography, the editorial typeface, and the connection between hyper-realistic 3D imagery and the earth tones and nature visuals. It spoke to who we are as an organization: tech-forward and future-focused while still being grounded in the human experience.
Step 4: Our New Look & Feel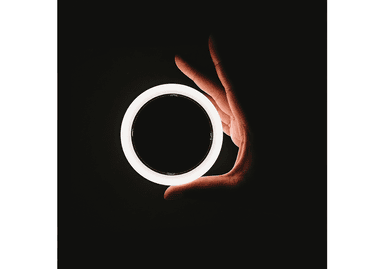 With this direction in mind, we set out to define our new logos, visual strategies, and tone of voice. Through brainstorming sessions and revisions we kept coming back to this idea of a 'nugget' of insight. When exploring different logo marks for Dig Insights, The rounded 'D' of 'Dig' felt like something we could play with, grounding us to what it is we really do - help people find the most insightful bits of information. It was about discovery. 
We took this direction and ran with it for both Dig Insights and Upsiide logos, check out where we ended up: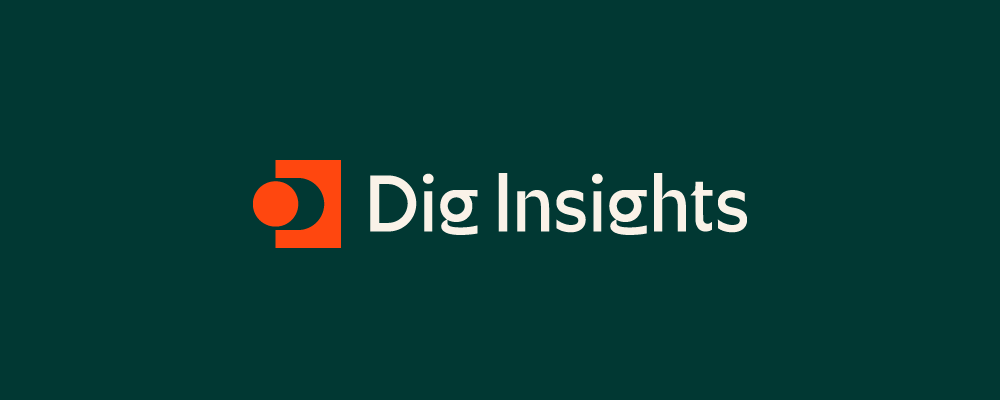 The circle element in both logos is the same exact size, a reference to the insight we spoke about above, demonstrating the connection between our brands. The typeface is custom and bold, yet elegant, and it's shared between both brands too. 
And here's a glimpse of the final visual look: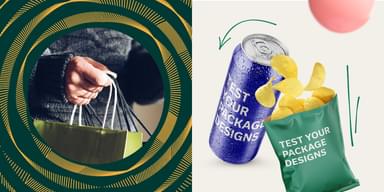 We wanted to represent raw ideas that are still in the development stage, which is why we're leveraging brushstrokes alongside 3D imagery. For Dig Insights, data is being represented through colourful pattern work that references the hyper-realism of the 3D visual identity we leverage on Upsiide while also feeling natural and organic. 
We built new websites for Dig Insights and Upsiide. In addition to refreshing the design of these sites, we also completely rewrote the content, reflecting the work we do, the beliefs that inform all of our choices and the benefits of working with us. Why not check out our new websites to see it all for yourself?
Step 5: Looking to the Future
As we said at the beginning, change defines the world we live in. Through this brand relaunch, we recognize how much our company has changed too. We've grown, we've learned a lot and we've become even more ourselves as an organization. 
Our CEO, Paul Gaudette comments on our brand new look:
We spent a lot of time in 2021 thinking about who we are as a company, what we stand for, what makes us different, and what gets us excited. We wanted the passion for what we do to be communicated through the visual design of our brands. Our team has spent a tremendous amount of effort putting this all together and we are very excited to be able to share this with you. The only reason we have gotten to this point is because of our team, our partners, and our clients. To all of you, thank you for your continued support and your trust. We are excited for this next stage of our journey and can't wait to see what comes next.
We wanted to end with a sincere thanks to everyone who has been part of the Dig Insights and Upsiide journey over the last 12 years. Current and former employees, clients, partners…you have been an essential part of building these brands and this business.