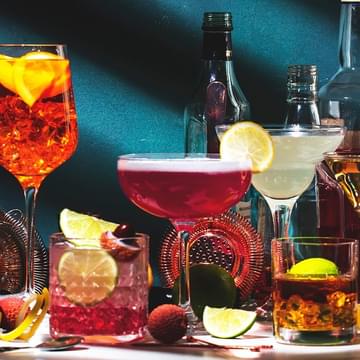 Project Summary
The Client

The client is a leader in the Bev-Al space with a comprehensive portfolio of well-loved brands worldwide.

The Challenge

The team was looking to establish an early-stage idea screening program that could be rolled out globally. This early-stage program would help inform product development for their full portfolio of brands, and ensure consistency across all teams within the organization.

The Solution

A standardized idea screening and concept testing program on Upsiide, Dig Insight's restech platform for agile innovation and insights. Custom built, reputable survey templates and audiences were designed. This ensured that set up was quick and easy, as well as providing a consistent approach for set up and reporting by all teams. The client utilized Dig Insight's expertise when the project required, but were able to conduct research independently, through Upsiide's self-service platform, saving themselves time and money.

The Impact

Using the platform, the client has evaluated over 4000 ideas across their portfolio of brands in 27 different countries. Conducting testing on the platform helped teams prioritize innovation for further development by identifying & validating innovations with the greatest potential, and implement a global language of innovation by using a standardized testing system
The Client & Challenge
The client is a leader in the Bev-Al space with a comprehensive portfolio of brands available worldwide. They were looking to establish an early-stage idea screening and concept testing program to help inform, develop and prioritize innovations across their portfolio of brands.
As part of the program the team was looking to have build consistency and standardization across their global team, with a tool and approach that is intuitive to use – including research set-up, data collection, analysis, and reporting.
The Solution
Utilizing Upsiide, Dig Insight's restech platform, the team developed an idea screening and concept testing program that is embedded in the client's existing innovation process. This meant producing custom, repeatable survey templates and audiences to ensure consistency in the approach globally.
The custom templates, called Blueprints, also help lower the barrier for research, allowing teams to easily set-up and run studies independently, ensuring the whole team had access to the insights they needed quickly and easily.
A dedicated Dig Insights Customer Success Manager works closely with team members to provide on-boarding, training, and on-going support – simplifying adoption of the program and provides guidance to team members on best practices. The Dig team were also available to provide assistance with building research studies that followed best practices, and to to analyze data and provide their expert opinions on the findings.
Another benefit of the Upsiide platform is that it allows team members to review results in real-time, with standardized reports available, ensuring consistency in how results are shared across teams, and laying the groundwork for an agile innovation pipeline.
The Outcome
Using the platform, over 4000 ideas have been evaluated across the portfolio of brands in 27 different countries worldwide. Testing on the platform helped teams prioritize innovation for further development by easily identifying innovations with the greatest potential.
Developing the innovation testing program with a more standard approach has also provided an opportunity for comparing results across markets, providing a holistic view of idea performance, uncovering trends across the items evaluated, and helping identify what contributes to successful ideas across their portfolio.