This past March, the National Coffee Association launched their rebranded and updated 2019 National Coffee Data Trends (NCDT) Report.
For yet another year, Dig Insights has partnered with the NCA to create five new breakout market research reports to supplement the annual tracking report.
NCA Webinar with Dig Insights
Cheryl Hung, Dig Insights VP, will be joining the NCA on their new webinar tomorrow, May 29th at 1 pm, to provide a high-level preview to members of the association of some key topic areas, including:  
How has single-cup consumption changed over the years? The NCDT has tracked single-cup behavior and attitudes since 2006. Find out how the single-cup machine has changed the coffee category in the last decade or so.

UberEats, Skip-the-Dishes…food is at the touch of our fingertips. How has this translated to the coffee world? Have consumers embraced using apps for coffee? In addition to apps & delivery, we'll examine the broad trends affecting at-home & out-of-home coffee consumption.

It wouldn't be right to mention apps without discussing the younger generation! A first  look at Generation Z and their coffee drinking behaviors and attitudes to consider for your next marketing campaign.
Market Research Breakout Reports
Explore some highlighted insights from each of the five new mini reports below: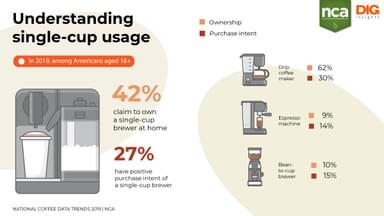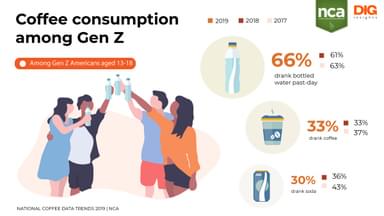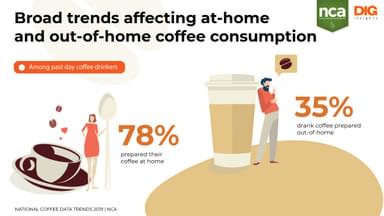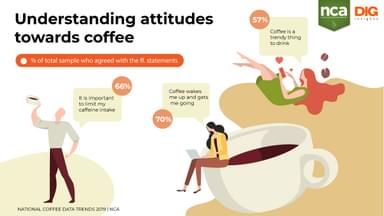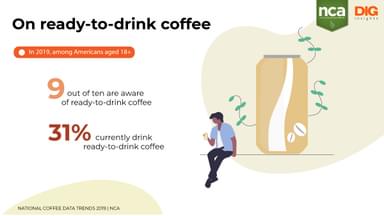 If you're looking to learn more about coffee consumption trends in the US, or are interested in purchasing the NCA Market Research Series Breakout Reports, please visit ncausa.org.