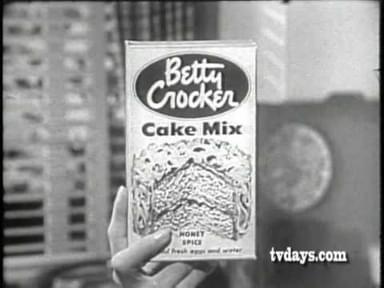 Back in the 1940s, Betty Crocker and other Consumer Packaged Goods (CPG) brands launched pre-made cake mixes that required only one ingredient - water. The executives were expecting high sales - afterall, it was a product that was about to make baking much quicker and much easier. But instead, sales stagnated. 
After doing some research, CPG companies discovered what Paul Gerot, the CEO at Pillsbury, called "the hottest controversy we had over the product". It appeared that after hearing praise from their family about their delicious cakes, American housewives (the main consumers of ready-made cake mixes at the time) felt guilty for not putting enough work into baking.
What was first predicted to be an innovative product, meant to ease the stress of baking, made consumers anxious. 
Why are we telling you this story? Well, we think the cake mixes act as a perfect analogy to explain the debate between DIY vs automated market research. But before we go on to explain why, let's see what the experts have to say about what they're looking for from SaaS research providers. 
We got the info from our interview-led report, How to Democratize Insights: Inside the Minds of Insight Leaders, where we asked business leaders from PepsiCo, Ocean Spray, Coca-Cola, Home Depot for their honest views on research technology (restech).
Why insights experts need access to effective SaaS research 
We wanted to learn what insights experts think are the most important parts of a restech platform.
DIY research can often mean spending a lot of time designing something, or digging through data, which can take a while... So speed is important because it allows us to be agile and dynamic.
I agree that speed is incredibly important for future research technology platforms and methodologies, but never at the cost of quality. And it's important to remember that there are lots of different ways to achieve 'speed' - it isn't just about how quickly a study fields.
DIY is scary by nature because you don't always have the guardrails that guide you throughout the process. Customization is great in many ways but when you're out there building a study by yourself, there's a lot of apprehension involved to not mess things up. It's not about the freedom to do it yourself - it's about a lot of it being done for you.
Time and time again, speed, quality and flexibility are some of the things that pros look for. Based on the above, are pros looking for DIY or automated research options? At Dig, we think the perfect solution sits somewhere in between.
The difference between automated and DIY research
If you work in a consumer-centric business, you've likely leveraged a DIY research platform to gather feedback from customers or your target audience. If you've ever created a Typeform or SurveyMonkey business account, you're familiar. A couple decades ago, the advent of DIY was remarkable - these platforms made basic research accessible to absolutely anyone that wanted to gather it.
As DIY platforms became more widely adopted, the functionality on the platforms became more sophisticated, empowering proper researchers to build complicated surveys on their own (true SaaS!). And while this is fantastic for the seasoned pros that are leveraging DIY, complicated functionality has made the process of creating surveys and interpreting the results of those surveys significantly more challenging for people on the periphery. Sure, a marketing manager might be comfortable scripting a customer feedback survey, but that doesn't mean they feel comfortable developing an extensive brand tracking survey from scratch without any guidance.
Enter, automated research. Automated research leverages the easy-to-use interface and fast field times of DIY research but builds standard, out-of-the-box solutions for those typical DIY research needs on top. This seems like the perfect solution, no? This means that marketing, insight, product, innovation, and customer service pros (among others) have the opportunity to use templated online questionnaires to make the survey set-up process as easy as baking a cake with a cake mix. 
But, as with anything, the adoption of automated research methodologies brought up another point of consideration - the question of customization. If automated research is designed to be rigid and standardized by nature, how will users get answers to the questions that are relevant or actionable for their business? How can they ensure that their unique set of business needs is addressed through the research? 
The issue becomes even larger when companies want to tailor the automation solutions to specific attributes and key metrics they use internally - they simply can't adjust the tool to their needs. The one-size-fits-all approach that defines automation doesn't always work in those cases because in business, there is no "one size fits all". 
At Dig, we've built Upsiide to fit neatly into the market's need for easy-to-use research software that layers customizable automated methodologies on top. Anyone that wants to build a study on their own absolutely can, without the hours and days spent optimizing the questions and digging through complicated reporting.
Why automated (but flexible) research solutions are better for teams that need to do iterative research
Automated research doesn't have to mean what it used to. With the latest advancements in technology and AI, modern automated research platforms (like Upsiide) should be easily configurable to any business need, helping your team streamline the market research process while improving the respondent experience)
Automated research helps researchers focus on the strategic projects they're trained for

DIY and automation paved the path to the democratization of research. But customizable automated methodologies are what make the research truly trustworthy for you and your business stakeholders. Since the methodologies are customizable by nature and live in the platform itself, seasoned researchers can easily delegate tactical research needs to other departments. These departments are able to set up, field and analyze studies without a ton of prior experience. In this new normal, marketers won't have to think about the finer details of conducting an idea screening survey and simply follow the guidance set out by the platform. 

Customizable automated research is also useful within small and medium-sized organizations that might not have a research function. Those businesses can now run trustworthy ad-hoc research quickly, without breaking the bank or hiring  a research consultancy. 

Automated research makes iterative research accessible for non-researchers 

Having a templated study to start from means that there are less ways for new researchers to go off track with their study. Betty Crocker produced the perfect cake mix recipe that guarantees a tasty cake in much the same way that classic automated research developed rigid templates to guarantee reliable results. But with customizable automated research, we're taking this one step further - creating enough standardization to produce trustworthy research while also giving your teams space to craft surveys that deliver on your specific business requirements. 

Automated research makes launching surveys even faster

As we learned in the section above, speed is essential. Even back in 2016, this Quirks study revealed that 58% of corporate clients stated speed was either very important or extremely important when they choose a research technique. Anyone conducting research doesn't want to spend too much time setting up the surveys because, let's face it, time is money. Spending a bunch of time setting up a study comes  at the cost of applying a strategic lens to the data. 

Customizable automated research helps solve this issue. Templates that have been tested and fine-tuned by the platform allow professionals to streamline the research process initially, and then make the process of iteratively running surveys easily repeatable. 

Automated research gets you to insights faster than DIY

In the end, it's all about the results. Automation makes it faster and easier for your teams to glean valuable insights from the data. Not just because you save time setting up each study, but also because templates mean your teams will know where to look to get the most valuable answers. Teams are able to make sense of the results more quickly and start building a story.

Automated research helps stakeholders understand the value of being insight-led

Finally, giving other teams and stakeholders access to automated research methodologies help the organization be truly consumer-centric. Of course, those that lack in-depth research training wouldn't handle the large, complex strategic projects that seasoned pros take on. But how often does your research team end up answering tactical questions about a concept or piece of creative? Likely quite often. By creating a safe environment for other business stakeholders to answer questions about their marketing or packaging or [insert use case here], they'll truly understand the value of leveraging insight to make decisions.    
Upsiide: the Customizable Automated Research Platform
We've built Upsiide based on what our clients want - a platform that lets them set up studies and analyze data quickly and easily. Our Blueprints make it easy for you and your team to leverage study or audience templates based on use cases, save them, and re-use them repeatedly. For instance, if you have a set of idea screening questions that you or your team want to use repeatedly, remember those guardrails we mentioned before? That's what Blueprints are there for. Not only do they save time on setting up the study, but also provide the customizable aspect that other automated platforms are still adopting. Whether our research team creates them for you, or you create them and share them across platform workspaces, you and your teams will be fielding responses to burning questions in no time.
Blueprints are particularly powerful when used alongside Upsiide's Idea Split feature. Idea Split allows you to test stimuli in isolation and compare each piece of stimuli against specific indicators of success for your business. Consider the number of concept assessments that your research team runs; it's likely that each concept assessment needs to be viewed through the lens of your specific business' markers of success or potential. With an Idea Split Blueprint, you can empower many teams to run their own concept assessments or diagnostics, stress testing their ideas against a standard set of approved questions.

Final thoughts
It shouldn't be a conversation about DIY research vs automated research. The real sweet spot lies somewhere in between; automated research that flexes to the unique needs of your business and research team. Luckily, Upsiide was designed from the ground up to fit that need. At the end of the day, Betty Crocker was onto something.